Use this guide when you know your existing password, but would like to change it to something else.
1. Click here to open the password change form.
2. Enter your username
3. Enter your old password
4. Enter your new password in both fields *
5. Click Change Password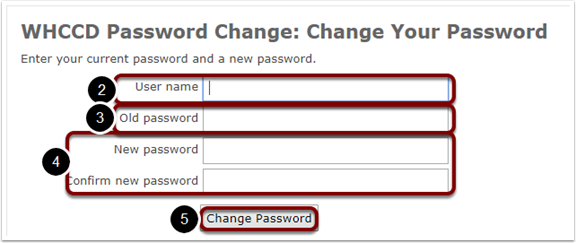 If you password change was successful, you will see the following confirmation page.  You may now log in with your new password.

* Note about password requirements
Do not reuse any of your last 5 passwords
Make sure your new password has at least 8 characters.
Include characters from at least 3 of the following 4 classes
1. Upper-Case Letters A, B, C, ... Z
2. Lower-Case Letters a, b, c, ... z
3. Numbers 0, 1, 2, ... 9
4. Special Characters !,$,#,%).