1. Click here to open the password reset form.
2. Enter your last name
3. Enter with your Social Security Number or Student ID
4. Click Submit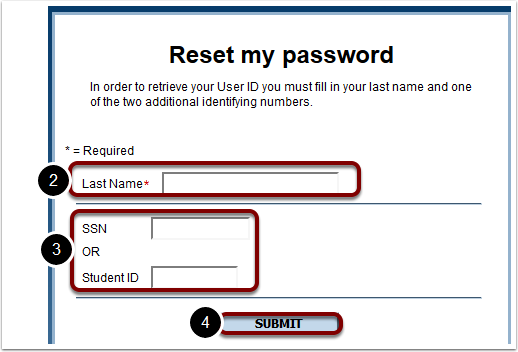 5. Choose the alternate email you have on file, to which your new password will be sent.
6. Click Submit.
7. You will see a confirmation once your password has been sent. Please click OK and check our email for your new password information.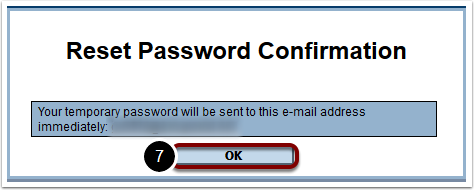 If you would like to change this password to something of your choice, please see the guide here.