Need Counseling? How to Make an Appointment
Step 2. Click the myWestHills option on the upper right side of your screen.

Step 3. Click the Student Portal Login on the left.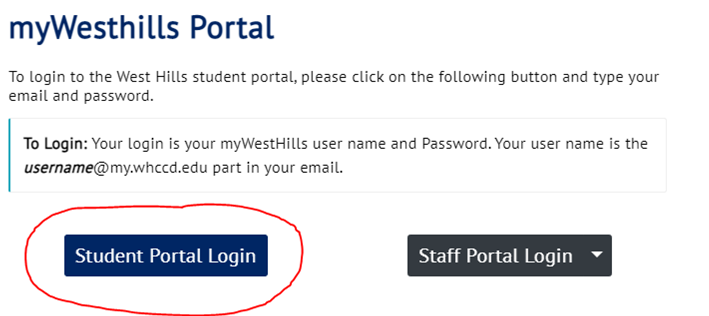 Step 4. Enter your username and your password. If it's your first time to log in, the username and password information are sent to you by email after you send in your application.

Step 5. Scroll down in the portal until you see the Service Desk header. Then click the down arrow on the Counseling and Advising tab to see the Counseling menu.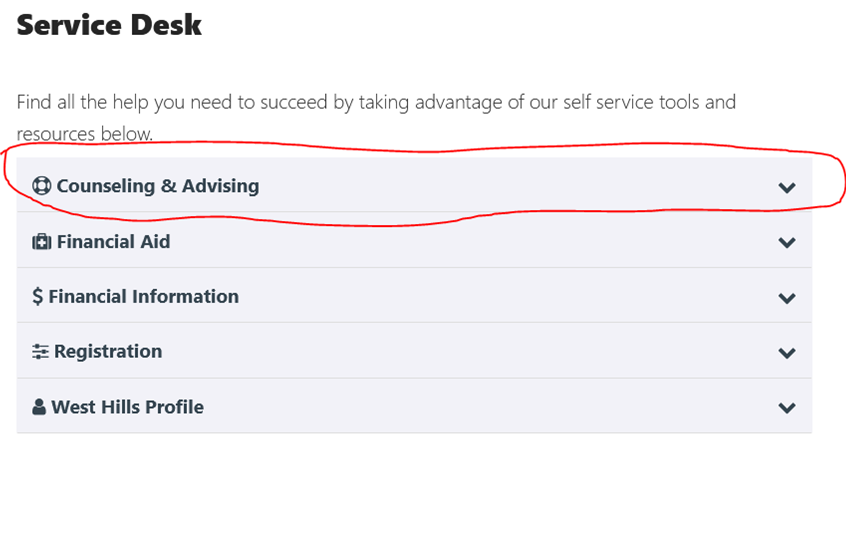 Step 6. Click the Schedule Appointment option in the menu.

Step 7. Choose your college—you should pick the college your major or program is declared at.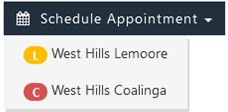 Step 8. This will open a new window for Inspire. Here you should click Log in with NetID. You don't need to enter any information—it will use the student portal login you already entered.
***If you are on a smart phone, this may display a blank white page. It works best on a laptop, desktop, tablet, or chromebook. If you don't have access to a device that works with this page, call us to schedule an appointment instead.
Lemoore College: 559-925-3000
Coalinga College: 559-934-2300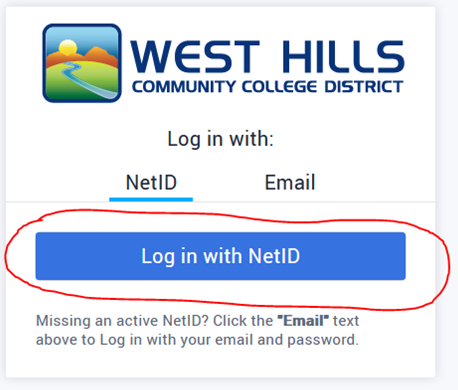 Step 9. Once you are logged in, you will see an option to CONNECT. Click Schedule Appointment to select a time you'd like to meet with an advisor and then view a list of available appointments, or click Calendar to see all open appointments for your advising team.
Once you select an appointment, you'll need to choose the reason for your appointment and you have the option to add notes for your advisor. Click Schedule Appointment again at the bottom of your screen to confirm your date and time.
You and the advisor will receive a confirmation email for the appointment you have scheduled.