Students, you can access the software through the Microsoft Education Hub portal. This used to be called Microsoft Imagine. You will need to sign in using your WHCCD account via the link below:

https://azureforeducation.microsoft.com/devtools

Part of the onboarding process will require you to verify your identity by providing a phone number to receive a text or a call.
Once, complete, you will be taken to this screen: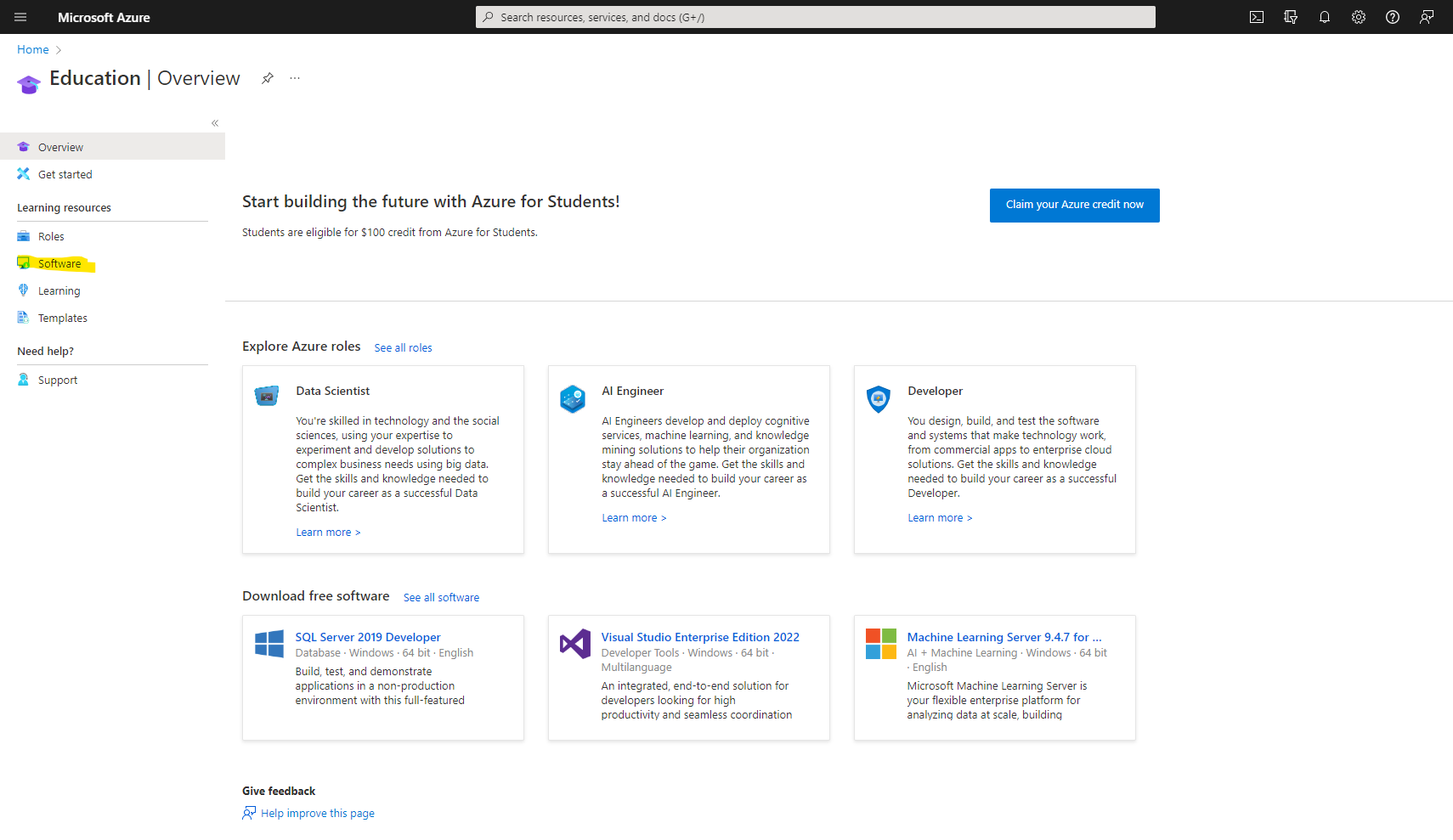 Click the Software link that is highlighted in yellow​. Once there you can search for your software and it will allow you to download and will provide a product key for activation.
For a list of included software, please visit the following FAQ section: https://azure.microsoft.com/en-us/education/institutions/dev-tools-for-teaching-faq/