WHC Coalinga | WHC Lemoore | Firebaugh Center
West Hills Community College District
Admissions Applications
---
WHC Coalinga | Firebaugh Center
If you already have already applied for another community college, click on Sign In. Skip to Creating Account below
If you have not applied to another college, click on Create an Account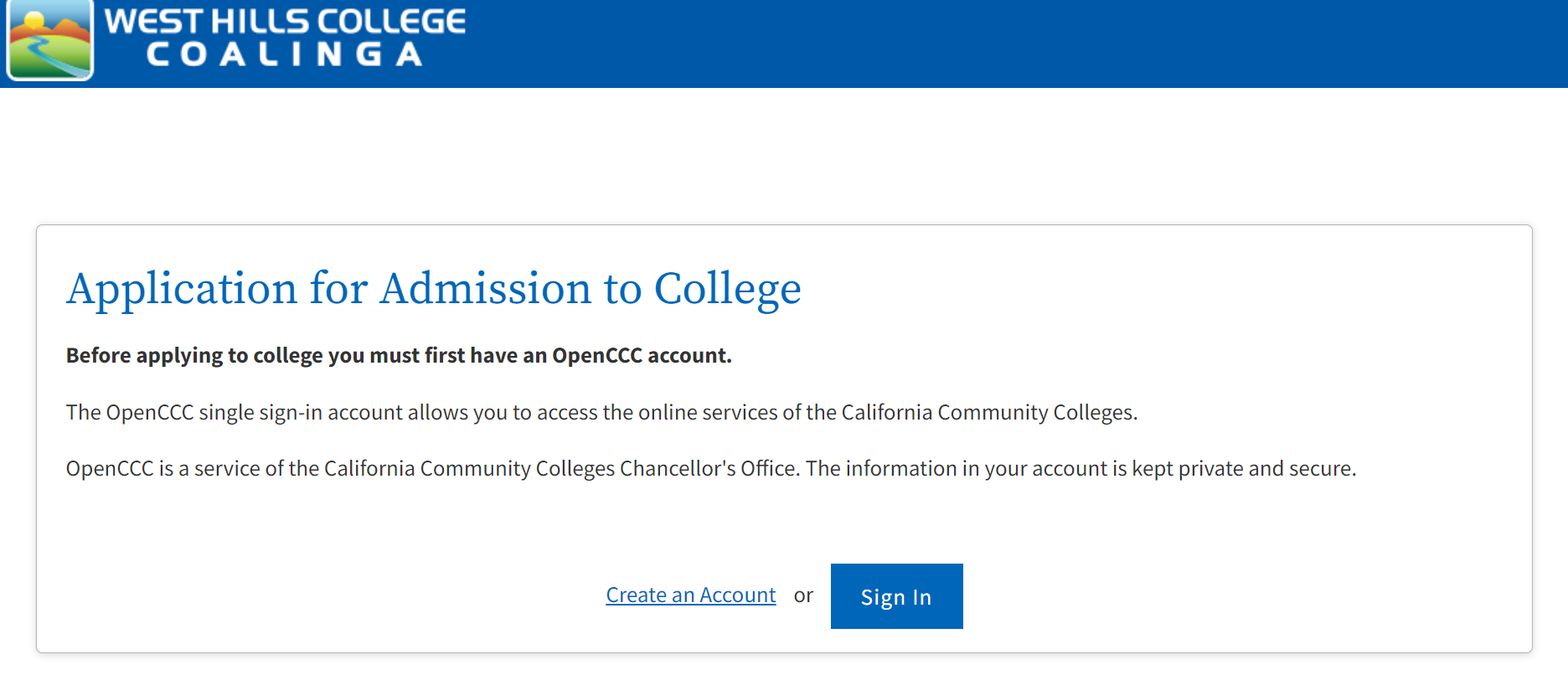 Creating Account
---
Creating My Account
Enter cell phone number
Or used personal email (example: Gmail, yahoo mail or iCloud)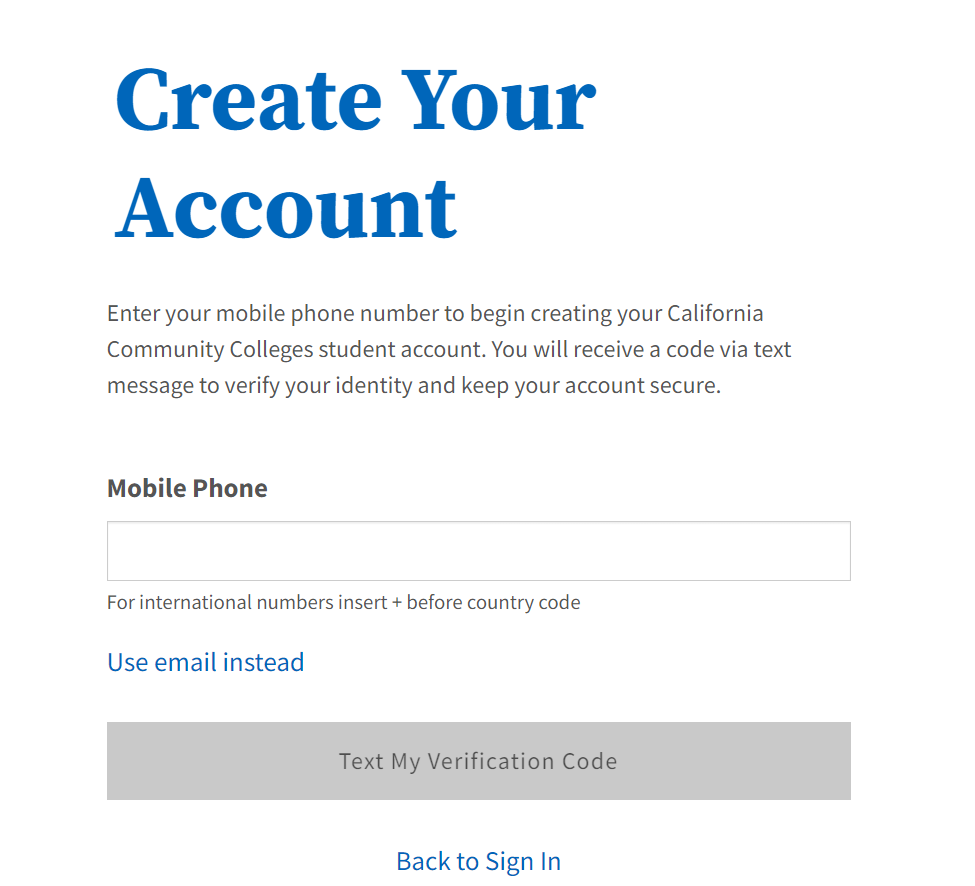 Verify Your Account
Enter 6-digit number sent to your cellphone or personal email
Click verify email/phone number
Begin Creating My Account
Fill out the information required
Click Terms of Use
Answer homeless question
Enter your address
Enter your legal name

If you have two last names in your social security card, please write them down

Date of birth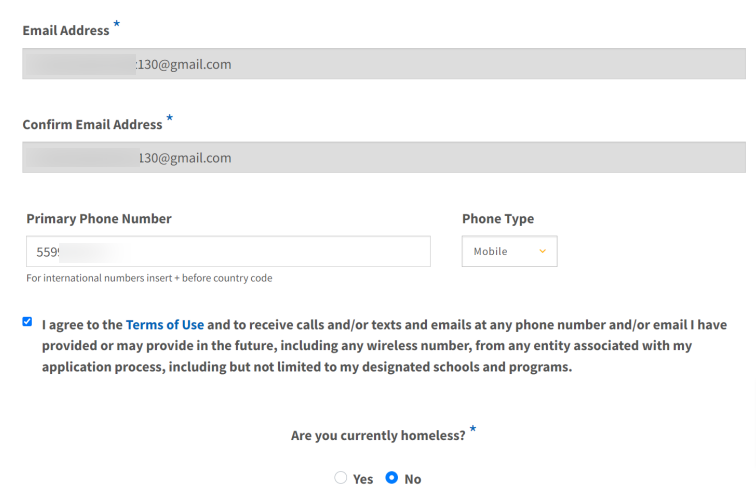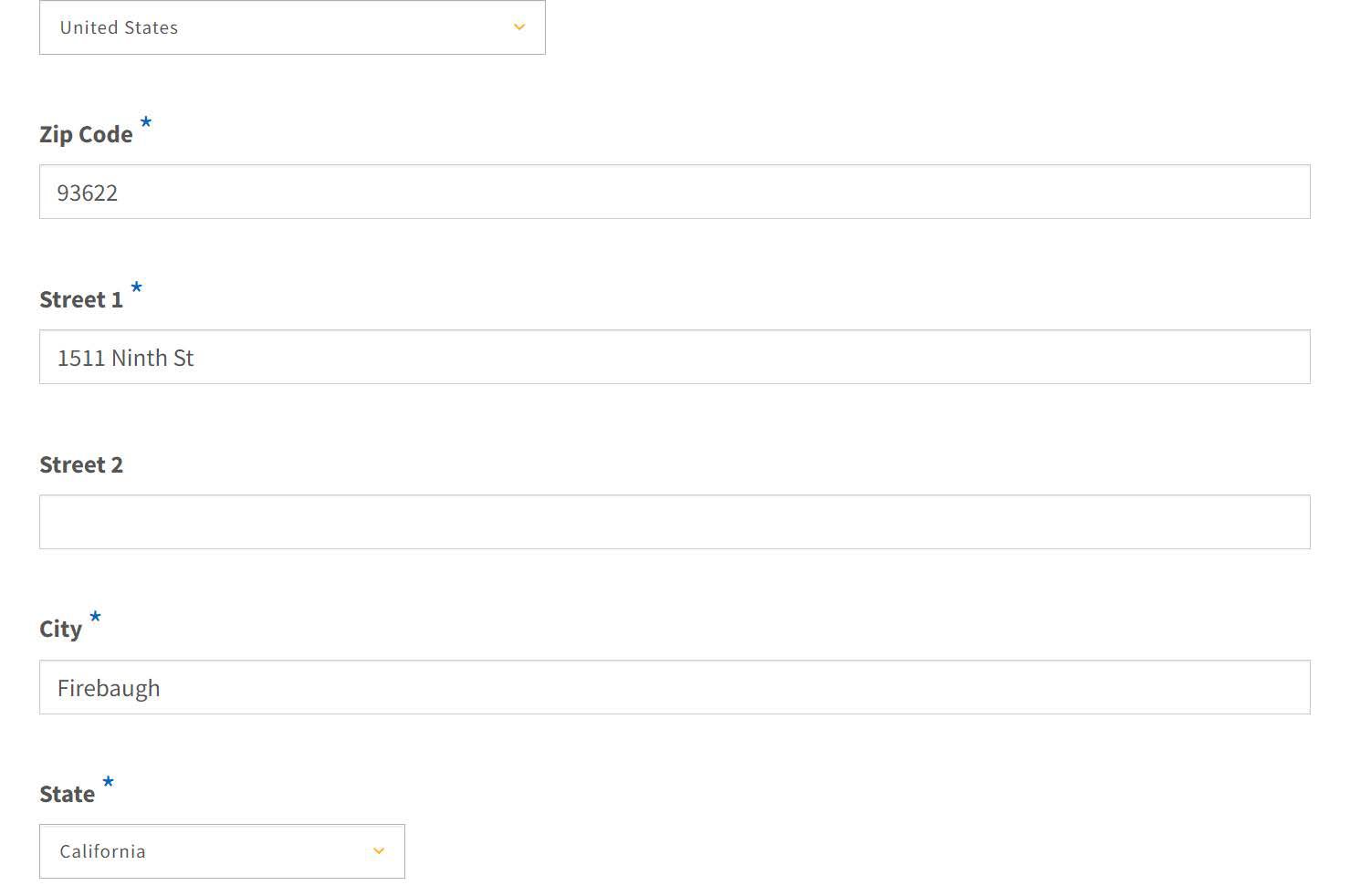 Create a password (Please Write Password Down)
Then Click on Create Account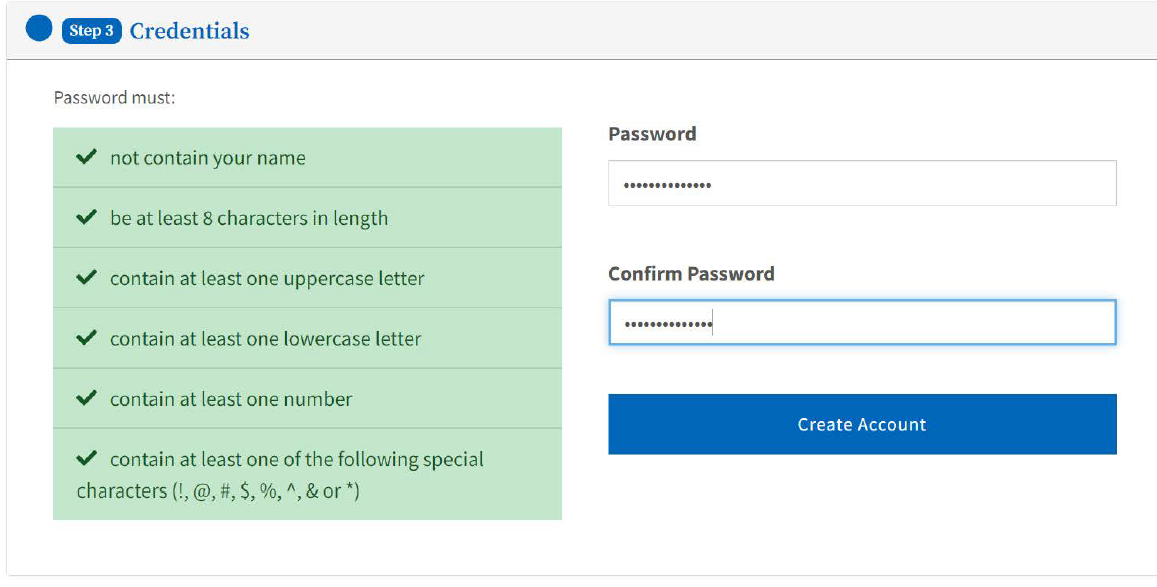 New College Application
---
Click Start a New Application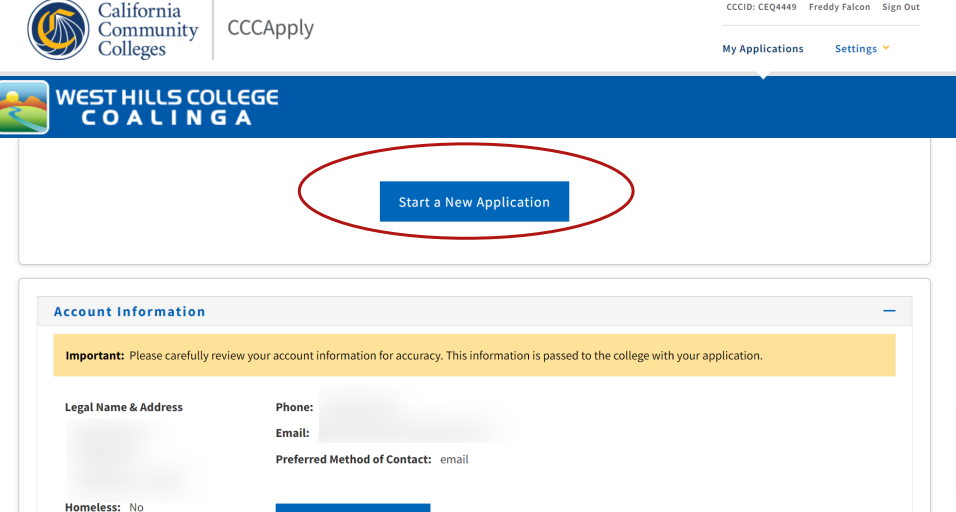 Profile
Choose the term you want to attend.
From the list, select the educational goal that most closely represents why you are attending college.
Choose your major. If you aren't sure, pick the program you are most interested in. You can always change it with a counselor later.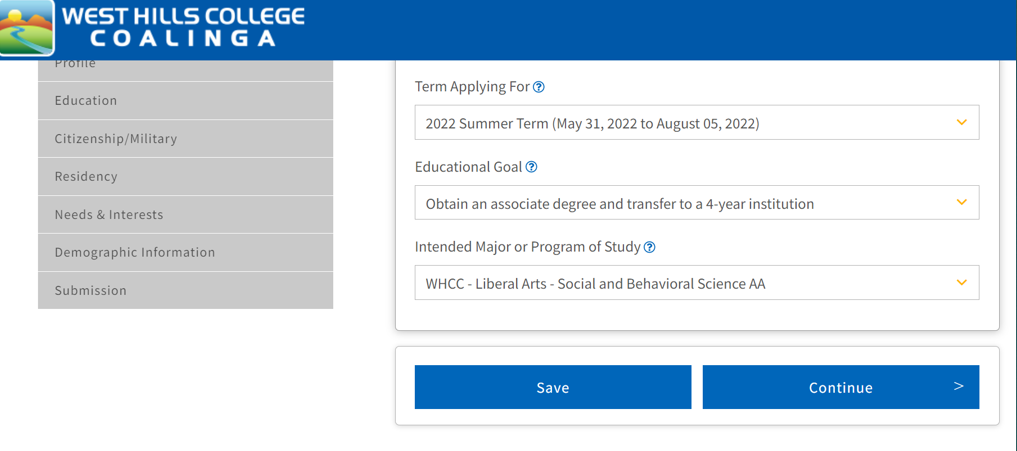 Enter your Social Security Number or decline to provide at this time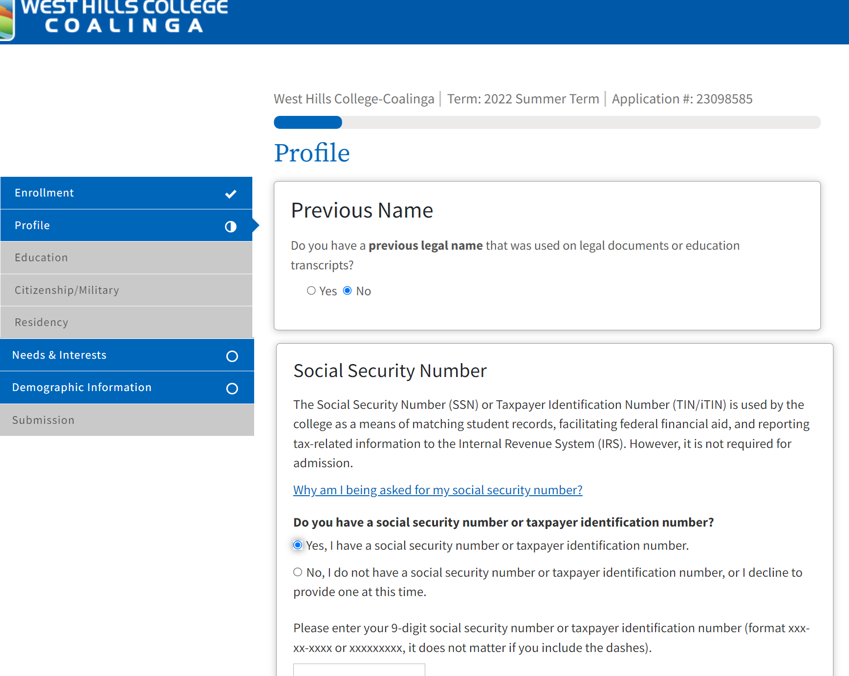 Enter Current Mailing Address

Select my mailing address is the same as Open CCC
If you receive mail elsewhere, you can also enter your mailing address.


Education
Enter College Enrollment Status
Select your enrollment status from the options listed. If you aren't sure, pick the one closest to your situation.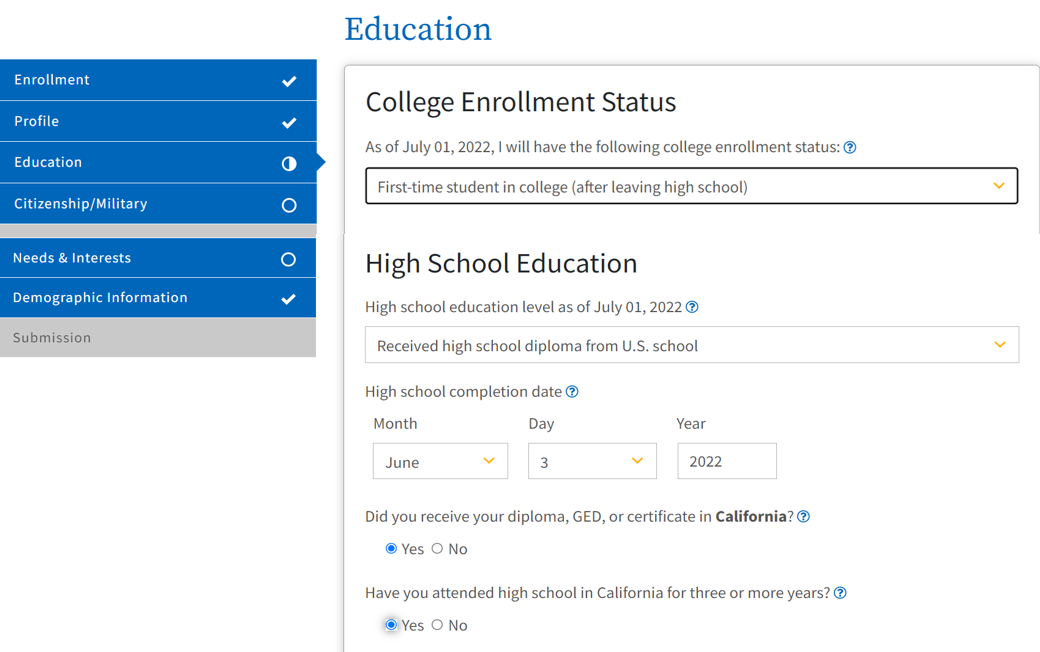 Enter High School Education
Look up your high school by entering the first 3-4 letters and then select your school from the list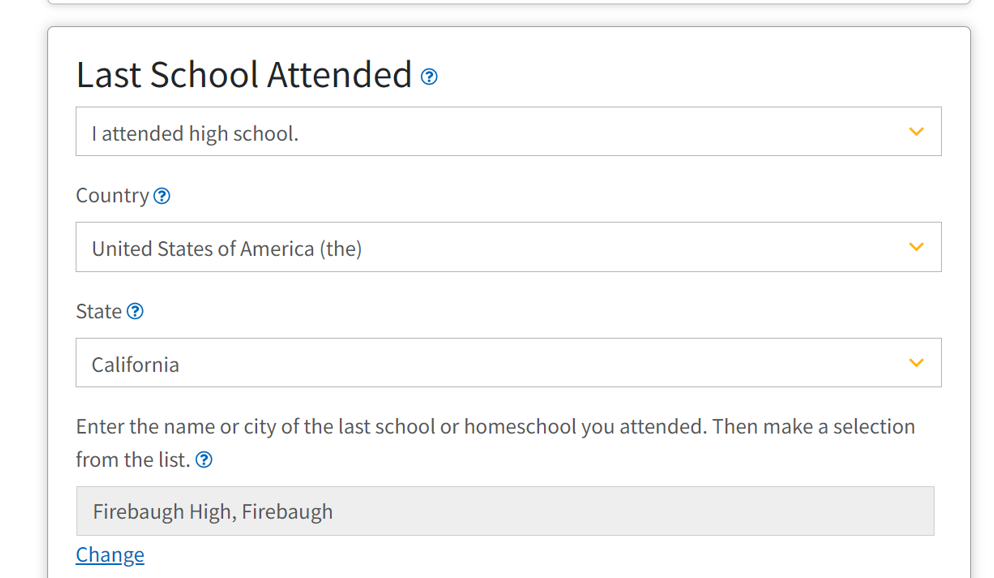 Enter High School Transcript Information

Enter your current GPA
Last level of English you completed
Last level of Math you completed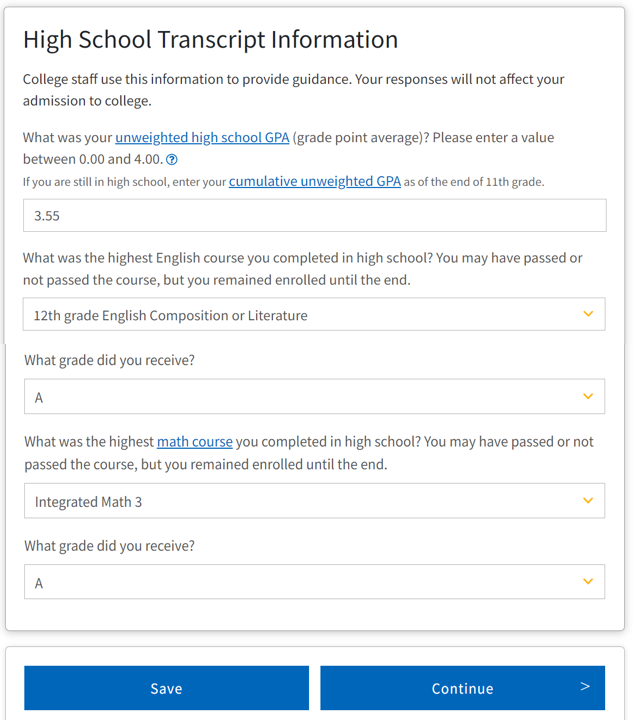 Citizenship/Military
Enter your Citizenship & Immigration Status


If you are not a permanent resident or citizen:

Born outside the United States

No Permanent Resident Card and not Naturalized

DACA, DREAMER, Undocumented:

Visa holder:

Select your Visa type from the list and then enter the dates it is valid

Select the applicable military status if you or a guardian are enlisted, or choose None apply to me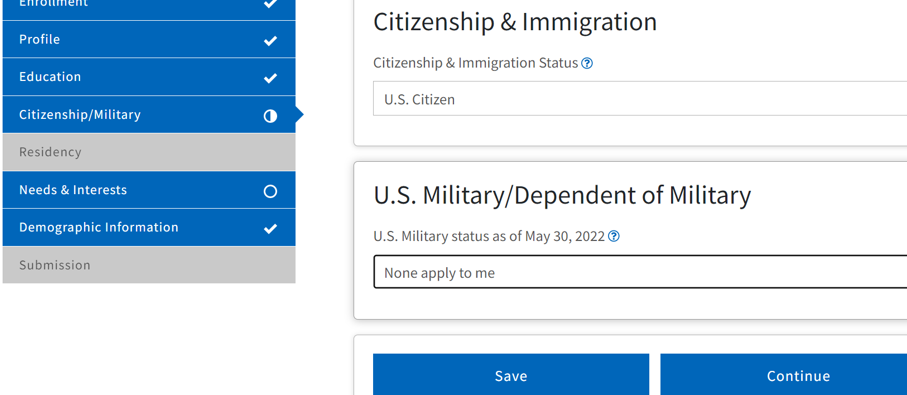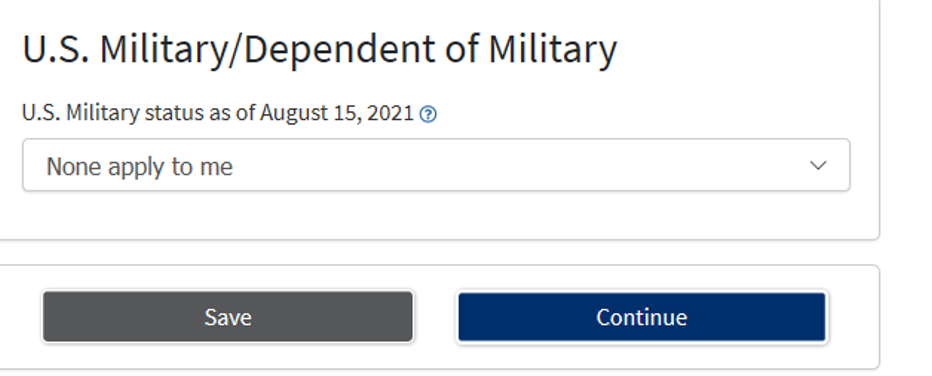 Residency
Enter your California Residence
Enter any Out-of-State Activities

Only check the boxes if you have lived outside of California and you or your parent/guardian have engaged in one of the listed activities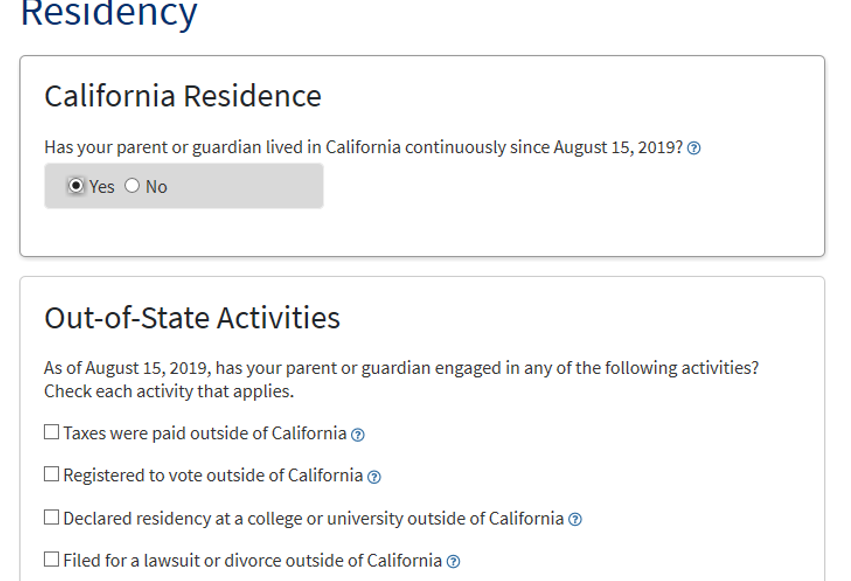 Special Residency Categories
Please read the questions carefully and answer accordingly

Needs and Interest
Please read each carefully and answer accordingly

Main Language
Financial Assistance
Athletic Interest
Program & Services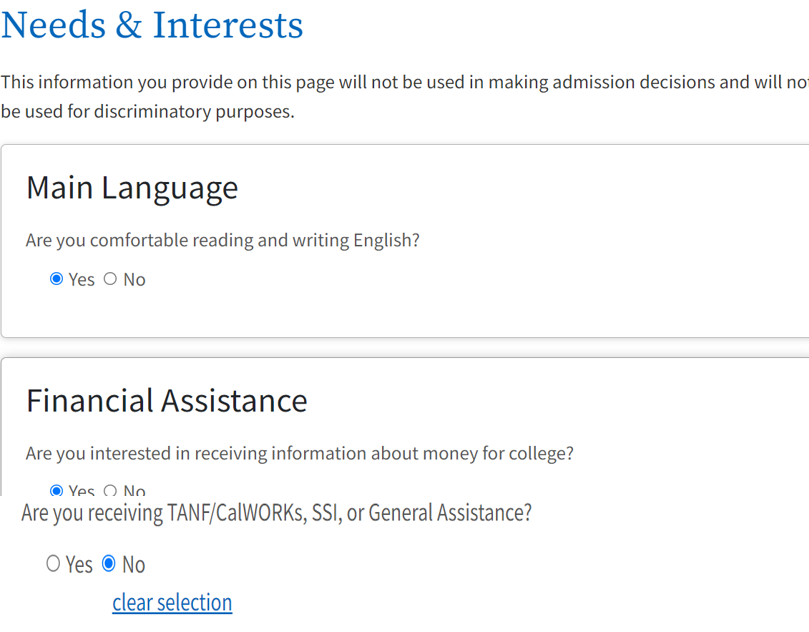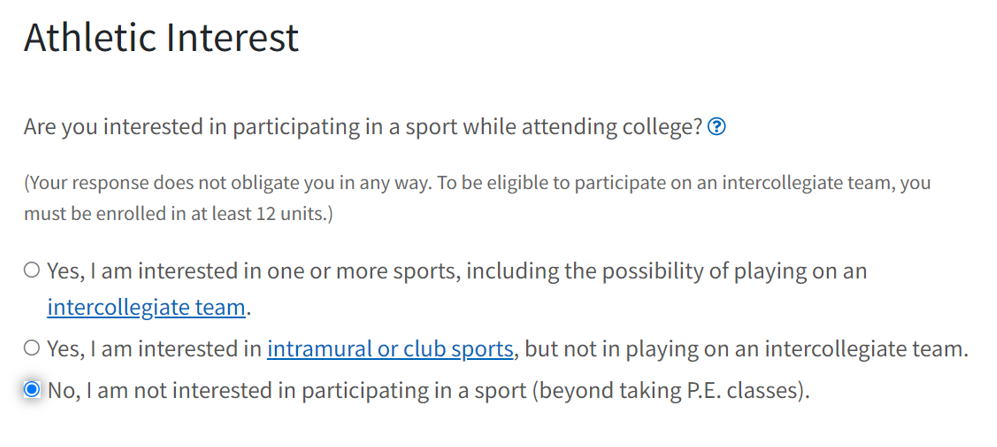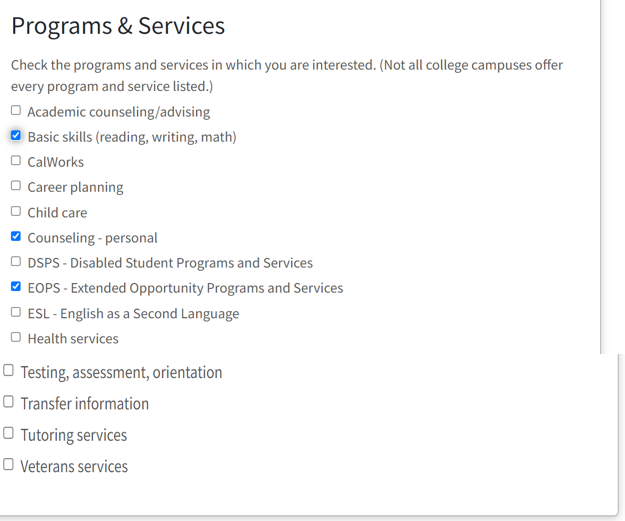 Demographics
Please read each carefully and answer accordingly

Gender/Transgender
Parent/Guardian Educational Levels
Race/Ethnicity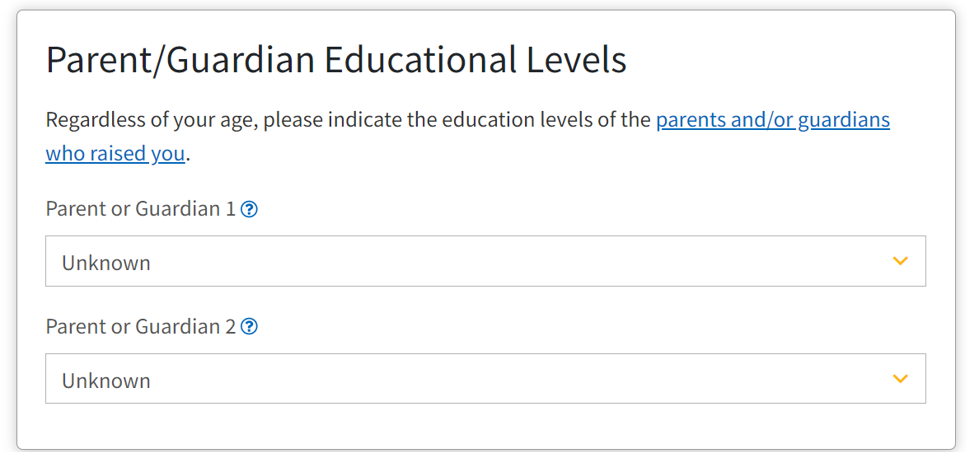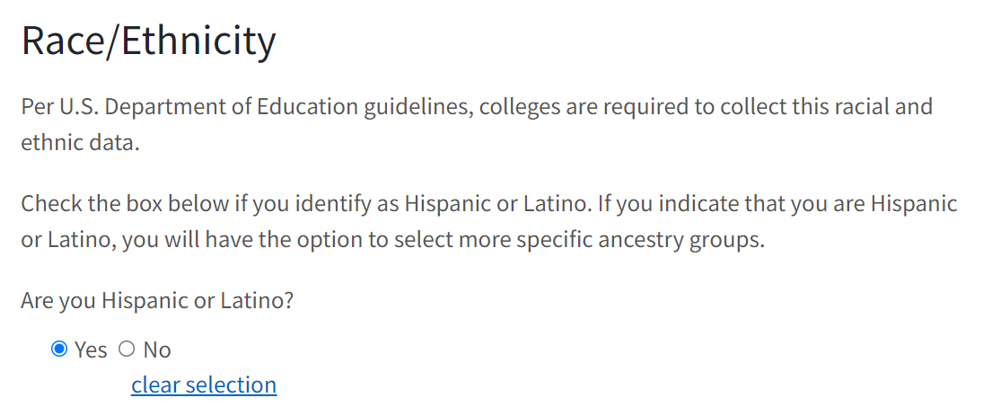 Submission
Review Your Responses, acknowledgements and Submit Application

Request for Consent to Release Information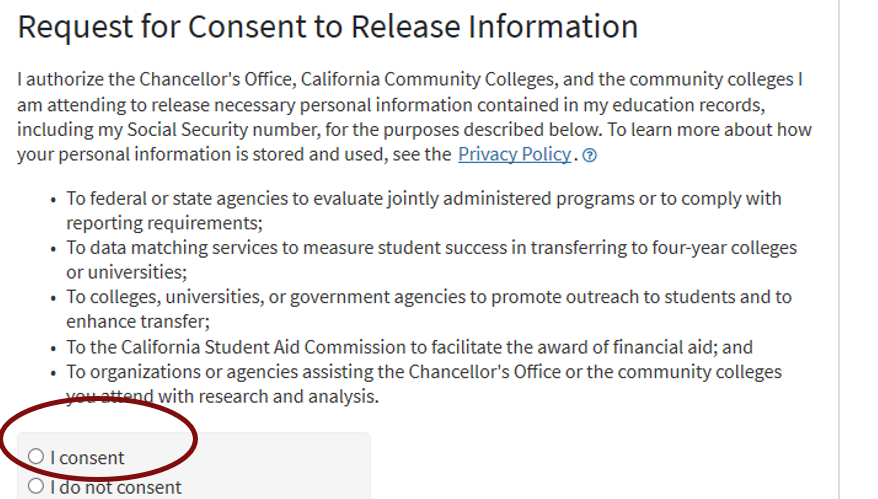 Check the two boxes and Submit Application
Save your CCC Apply ID for future reference

Key Information & Next Steps
---
OpenCCC Apply Confirmation Email
You should receive a confirmation email in the email account you entered when you created your OpenCCC Apply account above. Email usually arrives within 20-30 minutes of applying. If you don't see it, check your Spam or Social folder.
West Hills Account Email
You will receive an additional email message from WHC Coalinga or WHC Lemoore with your one time log in link and username. If you don't receive this email, contact the Admissions Office for assistance in setting up your West Hills account.

Continue Admissions & Enrollment Process for your College