This article will guide you through retrieving your WHCCD username in the event taht you don't know it.
1. Click here to open the "What's my User ID" form.
2. Enter your Last Name
3. Emter either your Social Security Number or Student ID
4. Click Submit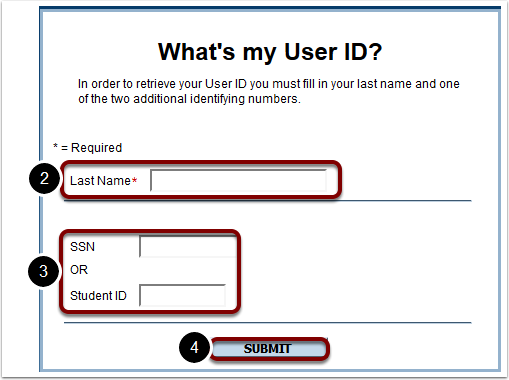 5. Your username is displayed on the confirmation page.
6. Click OK to close the form.

You can now use your username to either log in, or to reset your password if you don't know what it is.  For password reset instruction, please click here.