This article will guide you through retrieving your WHCCD username in the event that you don't know it.
1. Click here to open the "Find your username" form.
2. Enter your Last Name
3. Enter your personal email address
4. Click Continue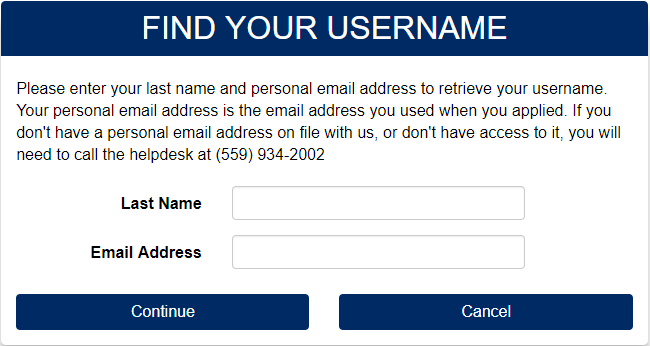 5. Your username will be displayed

6. Once you know your username, click the link that says "please login with this username" or click here.