Why Text Message?
We know most of our students like to use their phones rather than check email. In order to send you important messages about enrollment and other college news, we use a text messaging option connected with our counseling application. This is separate from emergency notifications.
We hope you'll allow us to continue to text you information, but if you prefer to receive all your messages via email, please follow the steps below.
How to Opt-Out
1. Go to https://westhillscollege.com/coalinga/ and click the myWestHills option on the upper left side of the page.

2. Click on the Student LogIn for West Hills College Coalinga.
3. Click on Schedule Counseling Appointment to reach the counseling application page.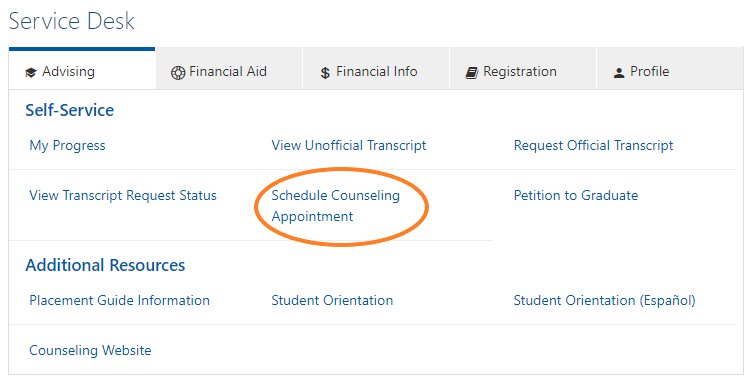 4. Click on the gear icon in your side menu. Your side menu may look a little different from the one featured in the image below, but you should see the gear toward the bottom.

5. In your settings, scroll down until you see a section called Communication Settings. You will see the option there to opt-out of text messaging.