Accessing myWestHills Student Portal
1. Visit https://westhillscollege.com
2. Click on myWestHills on top right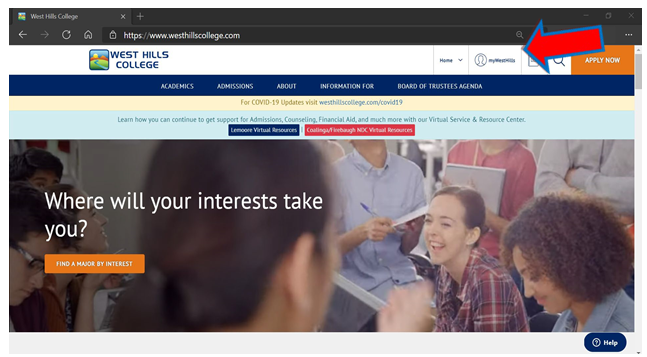 3. Click on the "Student Portal Login" button using your myWestHills user name and password.
Your user name is the username@my.whccd.edu part in your email (make sure to check your emails sent from WHC).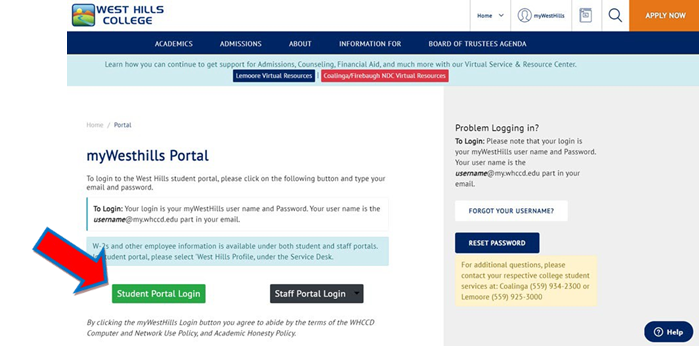 *If you are having log in issues, click on "forgot your username". Next try, "reset password".
For additional questions, please contact your respective college student services at: Coalinga (559) 934-2300 or Lemoore (559) 925-3000

5. Once you're logged into your portal you can access a number of services such as myCourses (Canvas), Email, and the Self-Service desk which allows you to search & register for classes, make payments, schedule counseling appointments, and much more.