This guide will walk you through registering (Internet of Things) IoT devices for Wi-Fi access for students living in the dorms. This includes wireless printers, smart TVs, gaming consoles, streaming devices, etc. For information on how to connect your computer, tablet, or smartphone please see the guide here: https://support.whccd.edu/hc/en-us/articles/360000594248-Connecting-to-the-WHCCD-Wi-Fi-Network
Adding a New Device
Navigate to the guest portal at https://cp-coa-1.whccd.edu/guest

Enter your WHCCD username

Enter your WHCCD password

Select Log In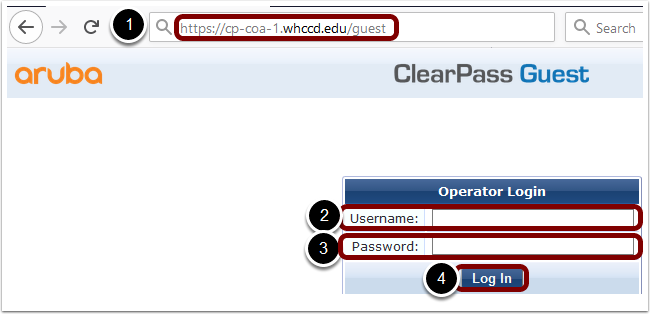 The main page will display your previously registered devices. You can modify or delete these devices as needed.

To add register a new device for access, click the Create Device option in the top left menu.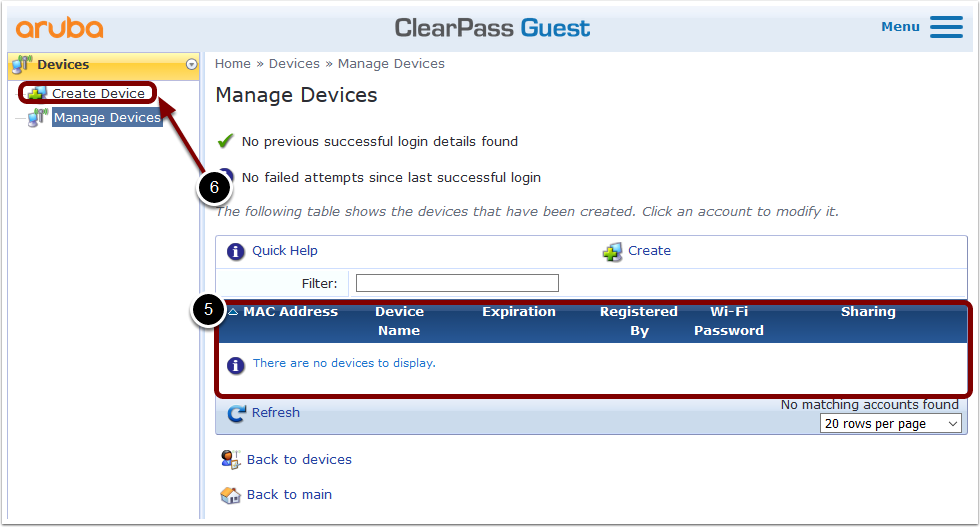 Enter your device's MAC address here. You do not need to include the "-" or ":" Make sure you enter the wireless MAC address, and not the Ethernet/Wired or Bluetooth MAC address. Here is some information on locating the Wireless MAC address on popular gaming systems: https://support.whccd.edu/hc/en-us/articles/4404959491987

Enter a name for the device that you will recognize in your list of devices.

Optionally enable AirGroup. This can be used when you have a streaming device or printer that you would like to wirelessly print to. Only your other registered devices will be able to access it.

Optionally enter some notes about this device for your reference.

Check the box to accept the terms of use.

Click Create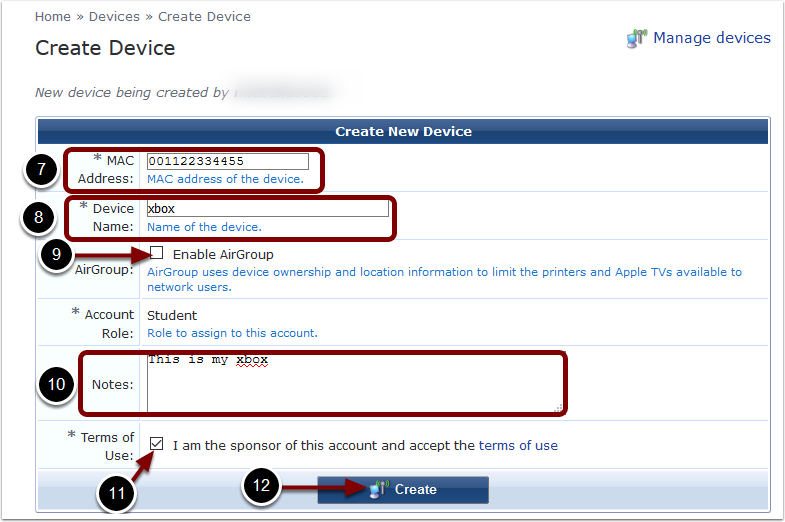 13. You will be taken to the following receipt page where you will be given the unique device password for your registered device. This password will only work on this specific device.
14. Use this password to join your device to the WHCCD-Devices wireless network.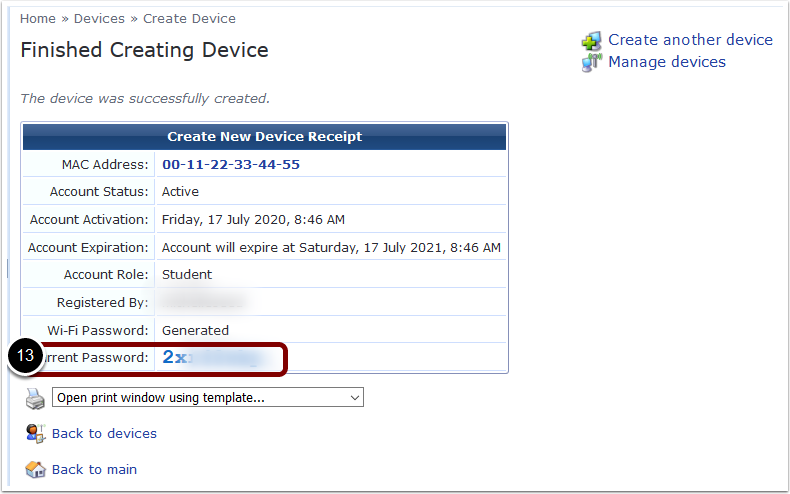 Forgotten Device Password
If you forget the password for one of your devices, you will need to remove the device from under Manage Devices, and then re-create the device to get a new password for it.
Click Manage Devices

Select the device from the list that you would like to remove.

Click Remove

Select Delete account

Click Make Changes.
You can now go through the steps above to re-register the device.